Recent Events
July 21, 2000
Marianas Division Cadets in formation during the Liberation Day Parade.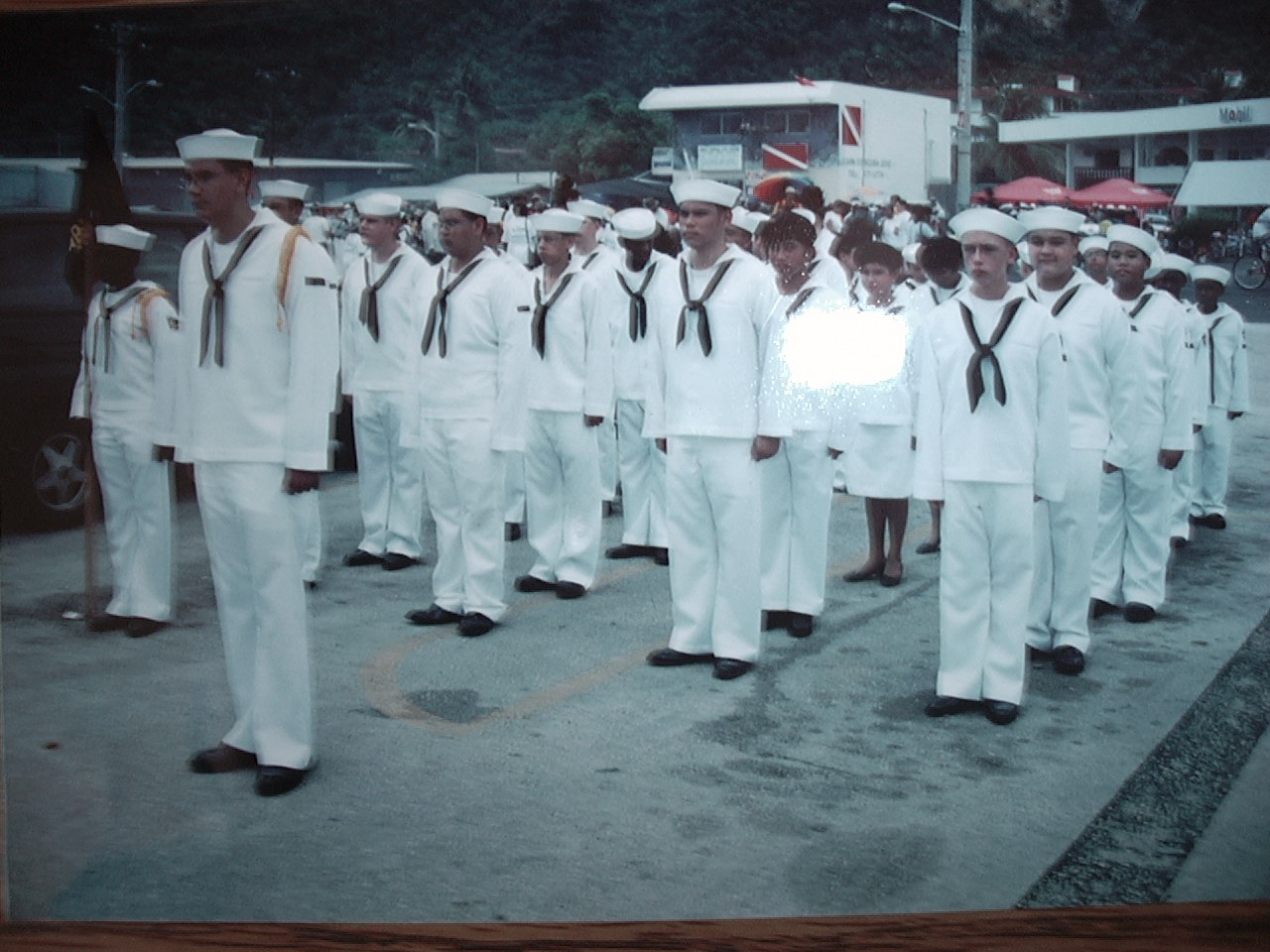 Attention all High School cadets,
If you wish to join Color Guard, Armed Drill Team, Unarmed Drill Team, or the Rifle Team please contact one of the leading cadets.
There will be drill competitions in March and May, all island J.R.O.T.C. in March and the Far East Competition in May. Sign up if your interested.
The December drill will be held on the 9 & 10 (so you can enjoy your break). Possibly a Gameworks/Barbeque drill.